I have a 2017 Mastercraft x46 and love the boat. The layout is amazing and it looks really sharp with it's silver fleck over black exterior. For all the amenities that the boat has to offer, it severely lacks in ballast and creates a small wake. I found that having a small wake on a boat can be overcome with right board. A board like my wife's Phase 5 Diamond CL, that by all other specs I should be able to ride, I cannot with any consistency without the use of the rope. Only boards that will give great buoyancy and are about 5 feet or longer would I even consider to ride on my boat. For those reasons, here is our list of Best Wakesurf Board For Small Wake.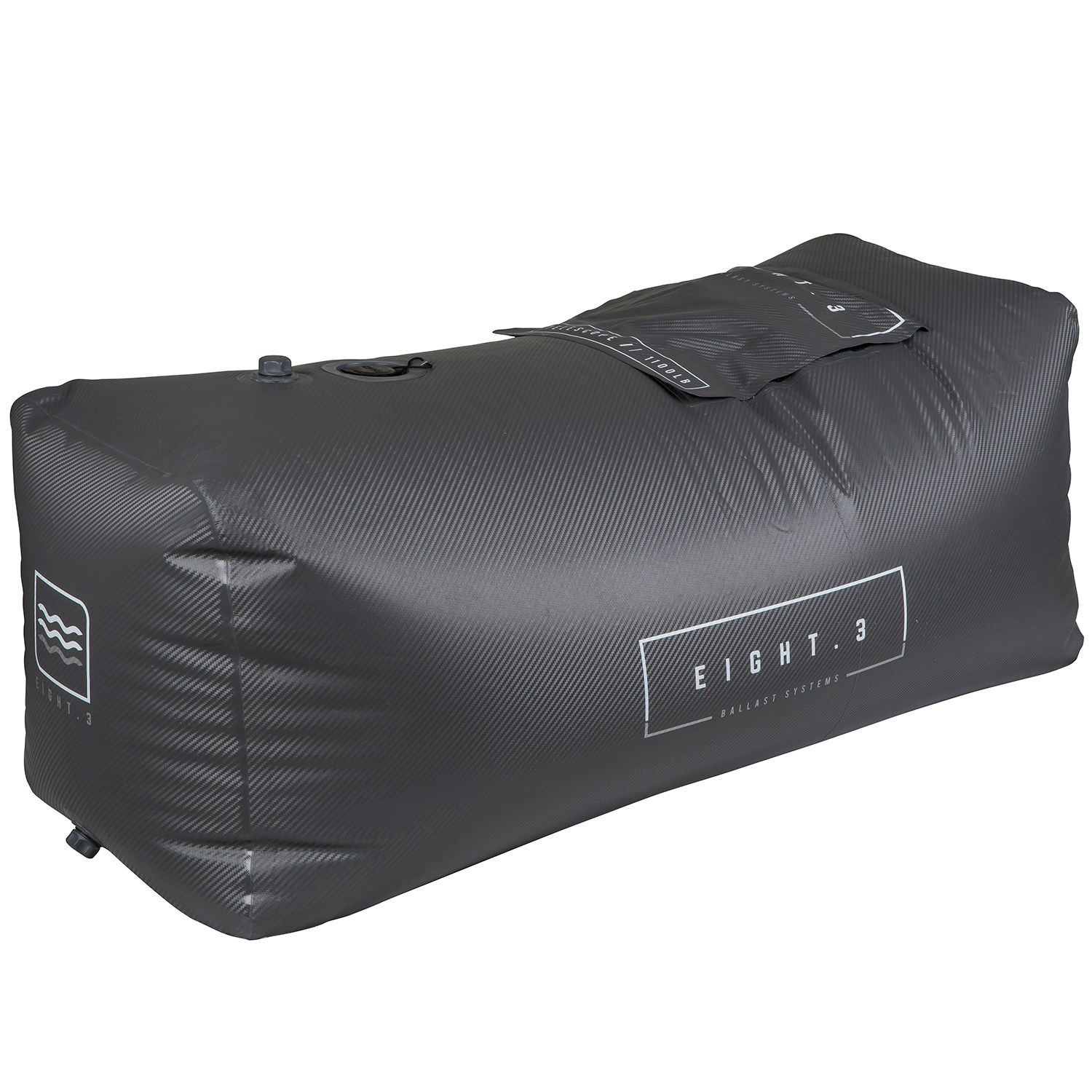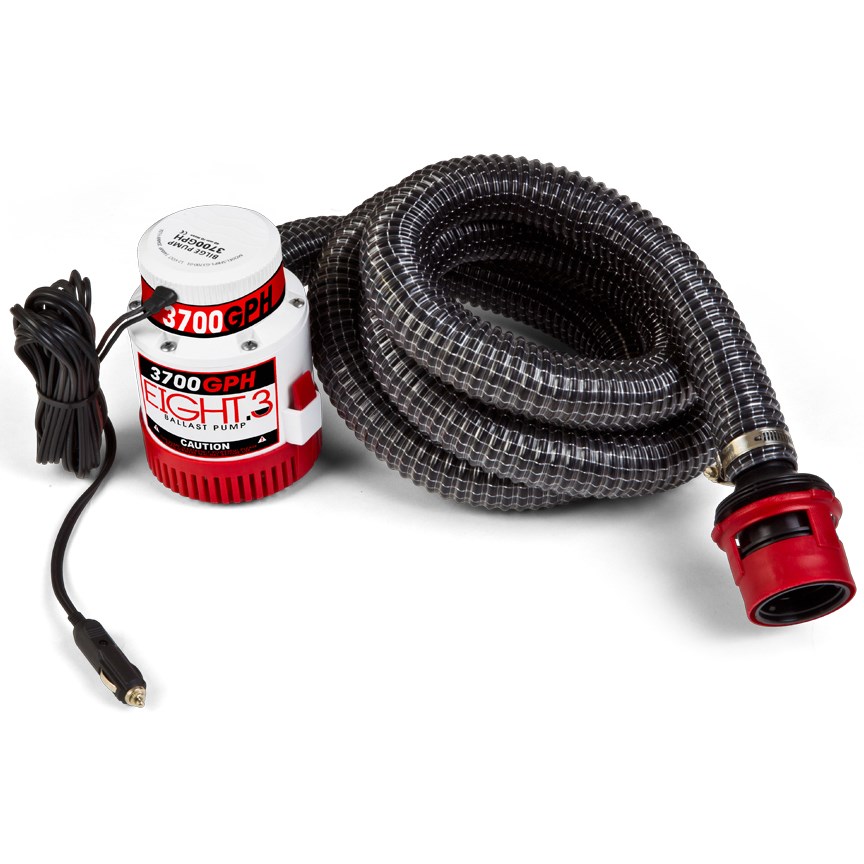 One more thing before we get into the list of best wakesurf boards for small wake. If you are interested in fixing the wake size on your boat, check out our article on How to Make a Bigger Wake on your Boat. This article goes into putting more ballast on your boat. I personally use the Ronix 1100 lb bag with the 3700 GPH pump. It makes a world of difference in both the size and length of the wake and it fills in less time than my factory bags on the boat. I would not go with another product because of the ease and speed it takes to fill and drain the bag. Eight.3 did a great job with this setup. Ok enough said, let's go into the list.
Connelly Ride Wakesurf Board
The Connelly Ride Wakesurf Board is what I used to overcome the small wake on my Mastercraft X46. Like I stated before, I could not wakesurf without a rope with my wife's Phase 5 Diamond CL, but a board like the Connelly Ride Wakesurf Board, which is 5′ 2″ long, I was able too. It provided the extra buoyancy I needed and because of it's length it was forgiving. If I fell too far back in the pocket, I was able to pick up speed and get back in the wake. That is ultimately what you will be looking for in any board for a small wake. The board comes with 3 – 1.75″ removable skater tail fins, which I found leaving the side two fins off and just having the center fin allows you to play and carve a lot easier on the board. It is a genuinely great board and has everything you need from its EVA pads and compression construction, which my kids have thoroughly tested by dropping it several times on the surf deck, so I can attest it is durable. It is one of the cheaper boards on the list so if you stop here and get this board, I think you will be happy with that purchase as this board is great for beginners through intermediate riders.
---
Hyperlite Landlock Wakesurf Board
The Hyperlite Landlock Wakesurf Board is a favorite board of ours for several reasons. It is a big board coming in at a length of 5′ 9″ and can support your bigger riders, up to 300 lbs. You may not be that heavy, but because it is constructed to support that kind of weight, it will allow you to surf on a smaller wake easier. The Hyperlite Landlock has a Monocogue construction, which is a process where the bottom glass and top are layered into one. This layering process give the board an excess amount of durability and will prevent any delamination from occurring. The Hyperlite Landlock is a very forgiving board with it's rolled edge profile, 2 – 1.5" Fish fins and 1 – 2.4" Fish fins, and concave body shape. The board is perfect for the beginner to intermediate ride like the Connelly Ride Wakesurf Board.
---
Slingshot Coaster Wakesurf Board
The Slingshot Coaster Wakesurf Board comes in two sizes 5′ 0″ and 5'3″. If it is a small wake that you are dealing with, we would recommend getting the 5'3″ size, if it's available, because the larger the board, the more surface area you'll have to create that push for surfing and it will prevent the board from sinking. As far as design specs go, the Slingshot Coaster holds up quite nicely against The Connelly Ride and Hyperlite Landlock. The Slingshot Coaster has the EVA deck pads, to keep your feet planted securely and a fast rocker line, which is critical when surfing small wakes. The pin tail design of the board makes it easy to carve and run. The customizable tri-fin setup can be configured for a single fin, which is great for carving, twin fin, or thruster which is all three fins installed. The nose rocker line is quite mild so your board won't nose dive like some other boards out there. The Slingshot Coaster a good choice for anyone that has a small wake.
---
Lib Tech Manna Tee Wakesurf Board
The Lib Tech Manna Tee Wakesurf Board comes in two sizes 5′ 0″ and 5′ 4″. The nose has a concave spoon shape which provides for some extra lift and has softer rolled in edges so the nose is catch free. It is an extremely easy board to learn on and is extremely agile given its size. It will perform just as easily in rough waters as smooth as glass waster sessions. It's a Magnesium-Basalt-Carbon (MBC) Construction, makes it extra durable. The flat rocker style of the board ensures it is a speedy board to carve with as well. The Lib Tech Manna Tee board comes with two single foil 4 1/4″ lead fins and two double foiled 1 5/8″ nubb trailing fins. This beginner to intermediate board will keep everyone on the boat happy because it offers something for everyone, from comfortably surfing to ripping up and down the wake.
---
Ronix Koal Classic Longboard Wakesurf
The Ronix Koal Classic Longboard Wakesurf Board comes in two sizes 4′ 10″ and 5'4″. You will definitely want get the 5′ 4″ size board if you have a small wake as the 4′ 10″ might not cut it. The Ronix Koal Classic Longboard Wakesurf Board is the most buoyant and thickest board that Ronix makes. The goal in designing this board was to create something that everyone on the boat can enjoy and they have succeeded. The board comes with only a single fin 4.5″ symmetric fin and full rails to make certain the ride is smooth and predictable. The core construction is very lightweight and is made with vacuum bagged epoxy resin. The EVA deck pads, mean that your feet will not slip once planted as well. The Ronix Koal Classic Longboard Wakesurf Board will provide a very stable ride for those that have a small wake.
---